Berlin City Nissan,
Portland Maine Nissan
dealer, knows that the
Maine Nissan
buyer is looking for economy that looks good.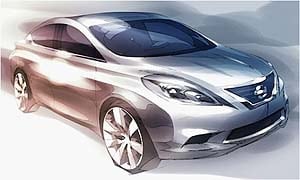 Compact sedans are all the rage, with a host of new entries from both domestic and import manufacturers reaching showrooms recently. Nissan will cash in on that popularity with the 2012 Versa sedan, debuting today at the New York auto show with refreshed styling and tweaks to improve fuel economy.
The
2012 Nissan Versa
rides?