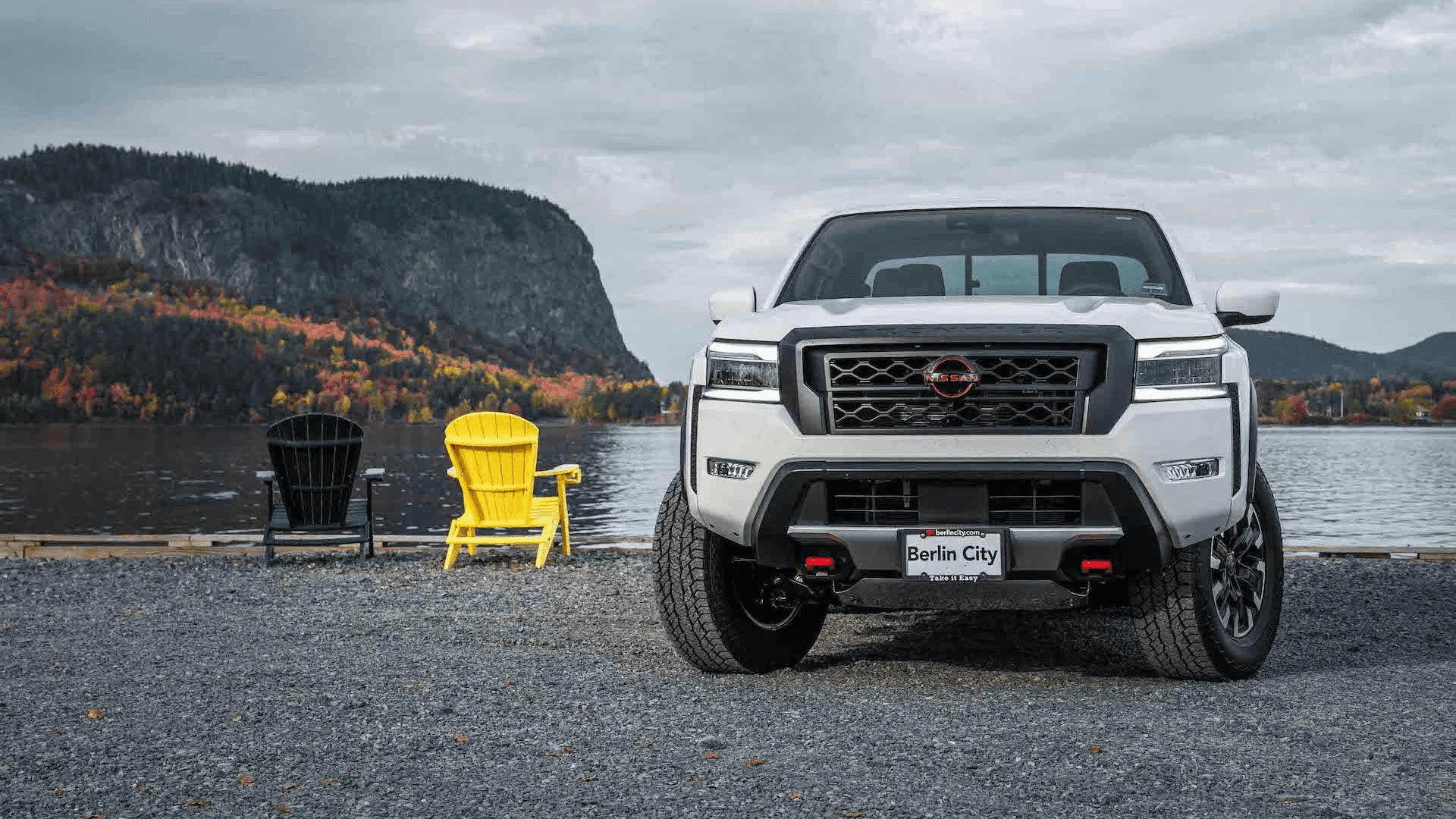 Our Recent

Reviews

Hannah did a fantastic job, a pleasure to work with! Thanks to Chris and Tom as well! Definitely recommend 👍

I haven't bought a vehicle in 8 years and nothing about vehicle shopping brings me joy. However my experience from start to finish with this dealership was an absolute pleasure! I sent a quick email stating which vehicle I liked on the lot, how much I wanted to put down, what trade I had, and which bank I wanted to finance through. My email was read promptly and directed to Hannah. She was easy to work with, friendly, and didn't use any scare tactics or bait/switch tactics that I've seen so many times in the past. She got me the best available Sentra with only 4000 miles, made notes of all my needs and met them. She even got a heated seat thrown in for my drivers side as a courtesy because I like heated seats and the Sentra with the lowest miles didn't have them. She was kind and polite and able to appropriately "read the room" and stepped back a couple times for my boyfriend and I to talk. The finance manager was also very nice and the easiest finance manager I've ever worked with. Furthermore I had a huge mix up with my trade in and everyone at the dealership was able to navigate that no problem. Some general feedback about the dealership - it's CLEAN, the showroom is bright and inviting, and the waiting area is very nice. I love my purchase and would recommend Hannah and this dealership to anyone. They do very good business! My credit is not the best and they still made me feel like a VIP customer, which I appreciated. Thank you Berlin City Nissan!

Bought my car here in february and have brought it in for oil change/tire rotation twice now. Service ppl are always incredibly pleasant and seem happy to be there. It may be a longer drive to get there but the peace of mind and customer service keep me going back.

Bought a brand new 2021 Nissan Sentra today. Excellent experience Andrew Mason very personable and friendly and knowlegeable salesman. Made the sale very easy and was very helpful in getting me what I needed. Talked me through the technology and I was very grateful that he set up my phone with the app for the car. Good job.

The entire sale was great. Hannah did a great job! We love Berlin City and our new car!

I worked with Andrew Mason and he was the best! I've been looking around and visiting multiple dealerships for the past 3 months looking for a car and working with sales associates. This was the first place that I felt like I genuinely wanted a car from because my needs and wants were taken seriously and Andrew made sure I went home with the perfect car. I came in with specific requests and Andrew was able to help me find that perfect car with literally everything I wanted in the range that I requested. He was professional, friendly and personable. I highly recommend going to Berlin City Nissan of Portland and seeing Andrew Mason! He'll take care of you!

I absolutely hate vehicle shopping and Hannah changed that for me! Hannah is such a nice, helpful and patient sales person. I was very surprised at how young she is as she acts so much older. She also knows your product and does a great job explaining everything. I have already recommended her to all of my co-workers and friends. My experience at Berlin City Nissan was fantastic thanks to Hannah!

I originally went to Nissan Saco because my vehicle had a bad solenoid. The mechanic there told me that if that were the case, they'd have to replace all three solenoids, priced at $100 each, because there's no way to figure out which one is bad. They also couldn't get me in for two weeks. Called up Berlin City. They got me in next day, and it turns out there absolutely is a way to test the solenoids. They saved me $200 and had me back on the road quickly. The guy there suggested that Saco may not have a high enough level technician to test the solenoids. I have my doubts. In any event I don't believe the customer should have to pay a premium for Saco's lack of knowledge or ability. I'm going here from now

I have never had an easier or more enjoyable experience leasing a vehicle! Andrew was excellent and in constant communication with me regarding all aspects of the process. I utilized their state wide delivery service and the driveway drop off was amazing! I highly recommend Berlin City Nissan of Portland for your next vehicle!

I have never worked with Berlin City before, but from the start of online communications with Eric it was very easy. Even though I did not use it, The ability of convince offered was more than I ever expected. In person Eric was knowledgeable, polite, and willing to answer my many questions. It was a seamless and easy process

Excellent service. Waiting room was very nice

Hanna, (my sales rep), was very courteous & helpful with my transaction. Highly recommend her if you're buying/ selling a vehicle.

Love taking my car there. The service guys are always fun and easy going. They know what they are talking about. The best part is they actually talk to customers like human beings and explain the things that are going on with the cars so people can actually understand.

This dealership is 100 professional! They were able to order and install my clutch in 48 hours. Thank you Berlin City!

Easiest car rental process ever! Super affordable and convenient for people flying into Portland. Alex was helpful and prompt. Highly recommend!

Absolutely amazing! Chae was very informative and helpful and reviewed all work to be performed before and after!

I made my appointment on-line with your chatbot. We have a similar system here at the company I work for. As you know, if it works, then cool. In my case the appointment confirmation that I received, did not make it to your scheduler. The gentleman that waited on me Monday was super accommodating and did get me in. Technology is wonderful, but human interaction is far superior.

We drove to Berlin City Nissan from southern NH to look at a CPO Murano. Hannah had the car a ready to go for a test drive. She was very informative and and pleasant to deal with. Overall we had an amazing experience, especially since we did not at other dealers. Financing went smoothly and we drove home with our new car. Berlin City has a wonderful team.

Our experience was extremely low stress, everything went very smooth, and the communication was excellent

I was looking for a very specific used car and yes, Eric Burnheimer was a good salesman and easy to work with, but I couldn't have had better experience than working with Chris Genest, General Sales Manager. He was open and honest, and after the sale he took care of everything that needed to be done. He made it easy...when we couldn't connect on the phone we communicated by text message and he went out of his way to make everything right, including issues that really weren't the dealership's to resolve but he took care of it. I won't hesitate to go back and buy another car from Chris.

Bought car there, take it there for service, great place

Brought my car in for the tire rotation and oil change - fully expected to be there for quite a while and they had it all done within an hour . . .I was very pleased that I could be in and out so quickly . . .

Extremely pleasant service, the staff were very kind and courteous. The work was done promptly on my vehicle and the service team went over all of the information thoroughly and explained it to me in a way I could understand. Really appreciate the exceptional service and this will keep me coming back as a customer!

Amazing customer service! I didn't buy my car here But I do own a Nissan. And I rather bring my car here for service then where I bought my car.. They really do care about your needs. And they do give you a discount. They tell you exactly what is wrong with your car. They don't beat around the bush.
Berlin City Nissan of Portland,
At Your Service
Customer-Focused & Ready To Help
Located in Portland, ME, Berlin City Nissan of Portland also serves the South Portland and Scarborough areas of ME with a stress-free sales experience and a finance department that can find financial solutions to save you money and fit within any budget or credit situation.
Contact Us
Stop By Berlin City Nissan of Portland Today
227 Maine Mall Rd,
South Portland, ME 04106